Roughly 50 million Americans eat at fast food restaurants in the United States each day, and you may count yourself among them, but do you know the crazy statistics, ingredients, and histories behind the most famous fast food chains?
The fast food industry rakes in $110 billion in a single year, with no signs of declining popularity over the past 15 years, according to NPR. This trend is likely to continue as many fast food giants pledge to clean up their act when it comes to the health of their customers and the planet. Whether you see burgers, chicken nuggets, and foot-long subs in your future or not, read on to learn 100 of the craziest fast food facts we could find.
RELATED: 150+ recipe ideas that get you lean for life.
McDonald's is the World's Largest Toy Distributor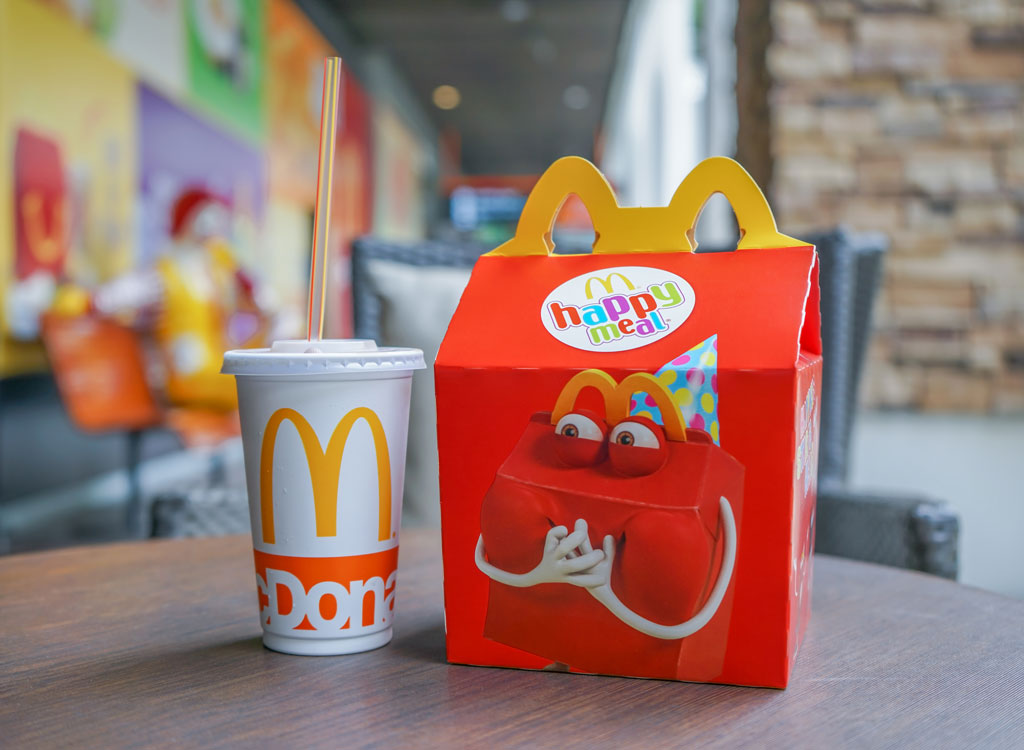 The world's largest toy distributor is none other than McDonald's, thanks to their Happy Meals. And since transitioning to including more books rather than toys, McDonald's has sold more books to kids as part of happy meals than are housed in the Library of Congress.
A Photoshopped Ad Led to a New Arby's Sandwich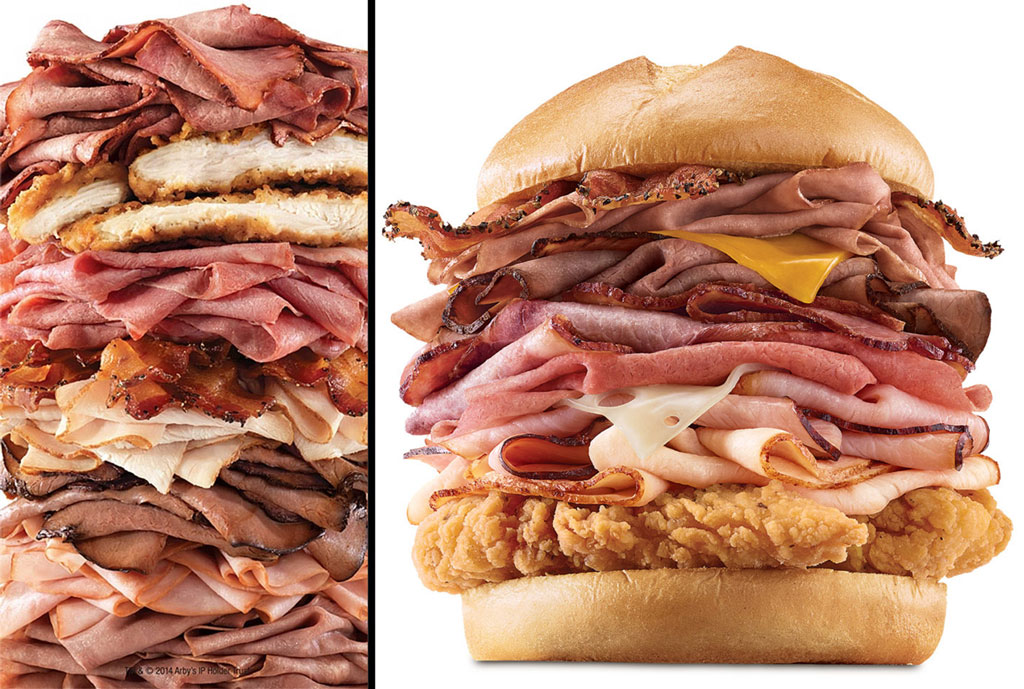 A 2014 ad designed to showcase Arby's array of meat options, depicted a photoshopped sandwich stacked high with every variation available. When customers began asking for the exact sandwich they saw depicted in the ad, Arby's "Meat Mountain" sandwich was born.
Colonel Sanders Opened Another Restaurant After KFC
After perfecting his fried chicken recipe, Colonel Sanders saw KFC grow to be a billion dollar company. KFC also changed their chicken and gravy recipes to something that didn't meet the Colonel's standards. Since the KFC founder hated the new food so much, he opened a new fried chicken restaurant to compete with the chain he started.